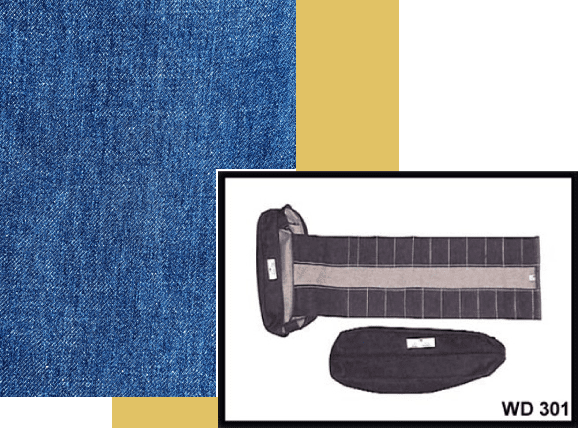 Denim Rolls for Wood Carvers, Industrial Suppliers, & Retailers
View our exclusive selection of premium denim tool rolls and aprons tailored to meet the needs of wood carvers, industrial tool suppliers, distributors, and retailers. Explore our offerings and discover the quality and versatility of our various products.
Our collection features high-quality denim rolls suitable for various crafting, sewing, and DIY projects. Crafted with care, these rolls provide a solid foundation for your creative ideas.
Our denim products fit a variety of sizes of tools and have multiple applications.
Craftsmanship
& Adaptability
Our denim rolls are a testament to quality craftsmanship, made with care in the USA. They adapt seamlessly to your creative vision, whether you're crafting wood tool accessories or assembling retail-ready craft kits.
Questions about the best denim roll for your needs? Our knowledgeable team is here to help. Reach out to us for personalized recommendations and insights.