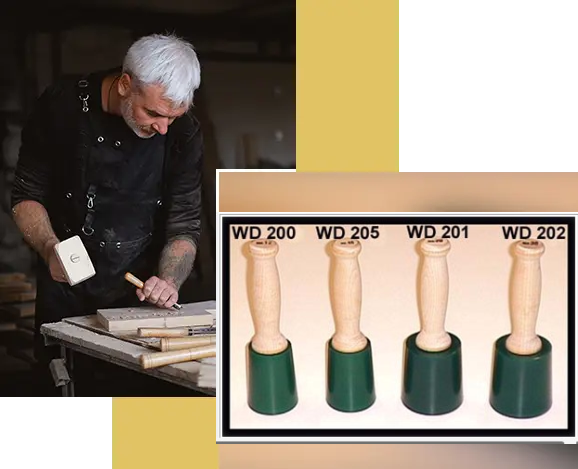 Your Source for Quality Wood Carving Mallets
Find the finest wood carving mallets and supplies at Wood Is Good Co. We provide quality mallets for wood carvers, industrial tool suppliers, distributors, and retailers.
Superior Mallets,
Superior Results
Our mallets are hand crafted with precision and care, designed to meet the unique needs of woodworkers and artisans. You can choose the perfect mallet for your carving style and project requirements, with various sizes available.
Experience the ergonomic design of our mallets, ensuring a comfortable grip and precise control. The quality construction and shock absorption properties guarantee optimal carving performance.
Elevate your carving experience with our quality tools, whether you're a seasoned wood carver or an industry professional, our mallets are tailored to enhance your craft. Handcrafted in the USA and available in various sizes, our mallets are not just tools but a work of art.
Reach out to Wood Is Good Co. and let our experts guide you to the ideal wood carving mallets and supplies.